Our services and catering in Auvergne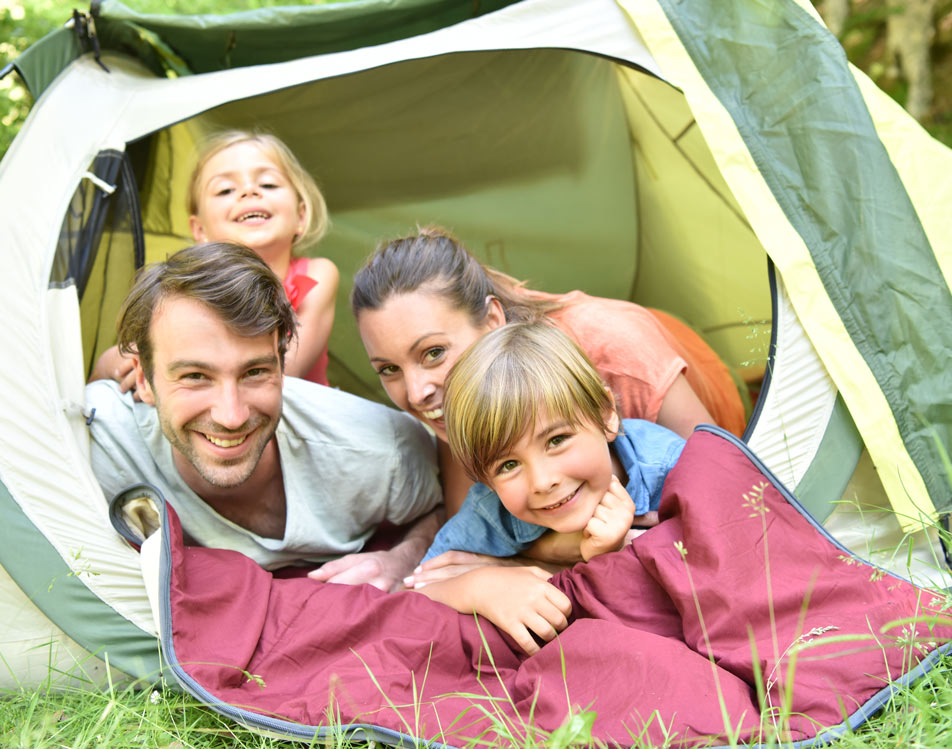 The campsite reception
The reception from campsite Rochelambert is open from 8 am to 8 pm in July and August. The opening hours in low season are from 8.30am to 12pm and then from 2pm to 7pm. For late arrivals, please let us know by email or telephone, we will find a solution.
There is an area Free WIFI at the reception and in the nearby area.
Our animal friends are welcome. It is obligatory to keep your pet on a leash and to have an up to date vaccination certificate.
We accept payment by cheque, credit cards, cheques and cash.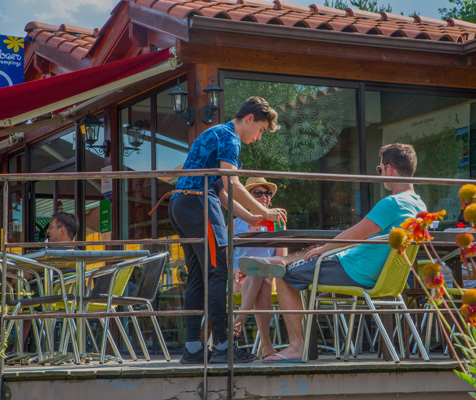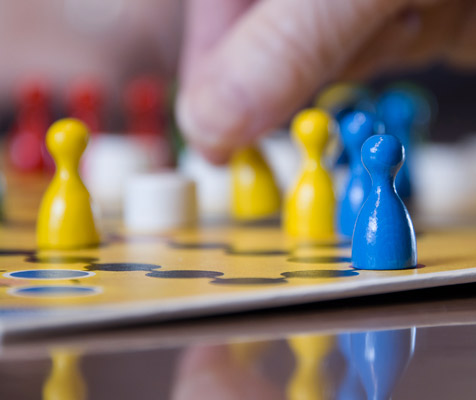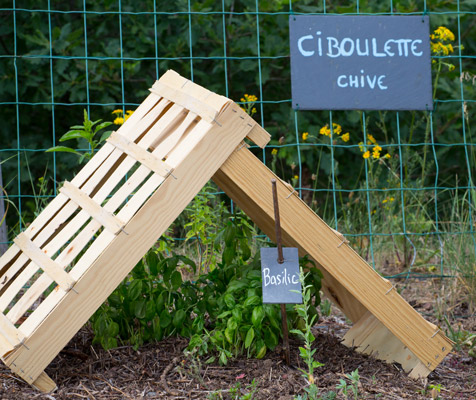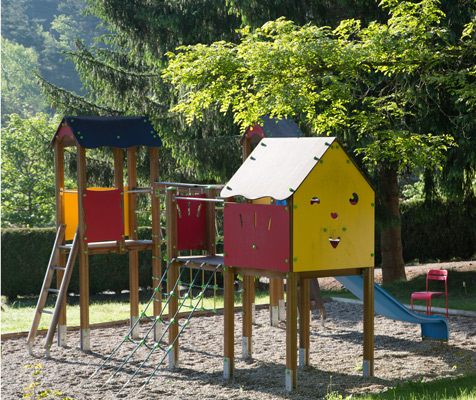 Our services in Saint-Paulien
Bed linen, a fridge, a barbecue, a baby kit and an electric car can be rented on site.
We lend electrical adapters, tennis rackets, table tennis rackets, petanque balls, children's fishing rods and crayfish scales.
Come and see the retransmission of sports events on the big screen.
On holiday, don't miss the World Cup, the European Cup and the Tour de France…
To relax, a reading corner with a library for young and old is at your disposal.
Play on the spot or take away a company game from our collection.
A garden of flavours (aromatic plants, mint, chives, basil…) is at your disposal to decorate salads, grilled meats…! In the fifteen vegetable pots you will find, in season, strawberries, courgettes, tomatoes… They are for you!
We have a rental unit and a sanitary facility accessible to people with reduced mobility. One of the toilets has a special baby or toddler cabin with a changing table and a bathtub.
Many activities are waiting for you at the campsite. Three playgrounds and an outdoor fitness area are there for the fun and fitness of young and old. Your children will love the swings, the slides, the acrobatic passages. For smaller children there is a mini slide and spring swings.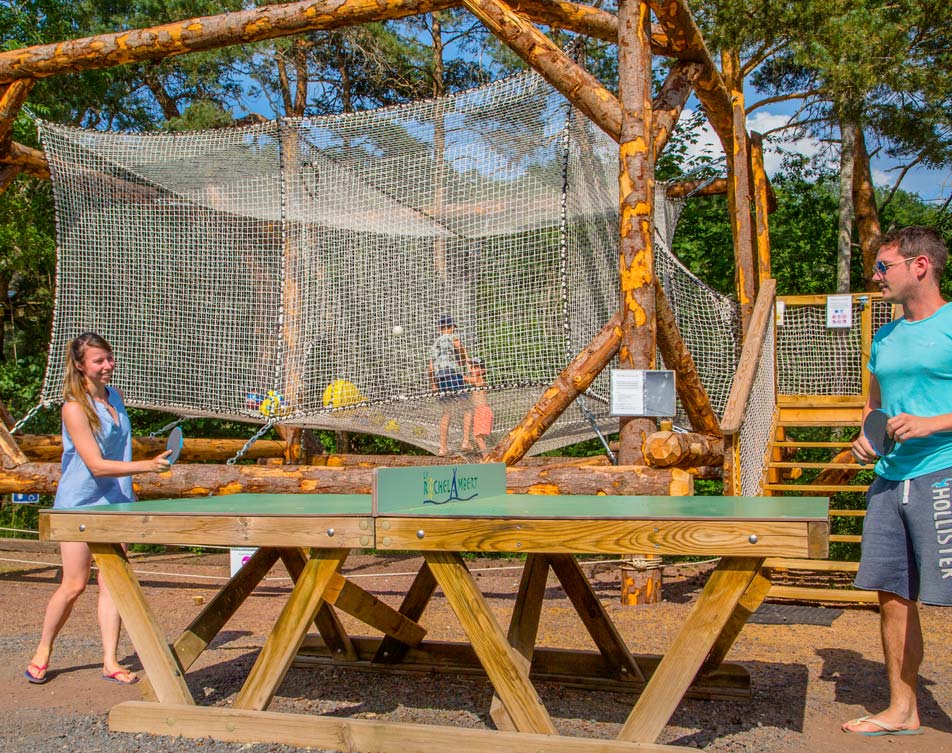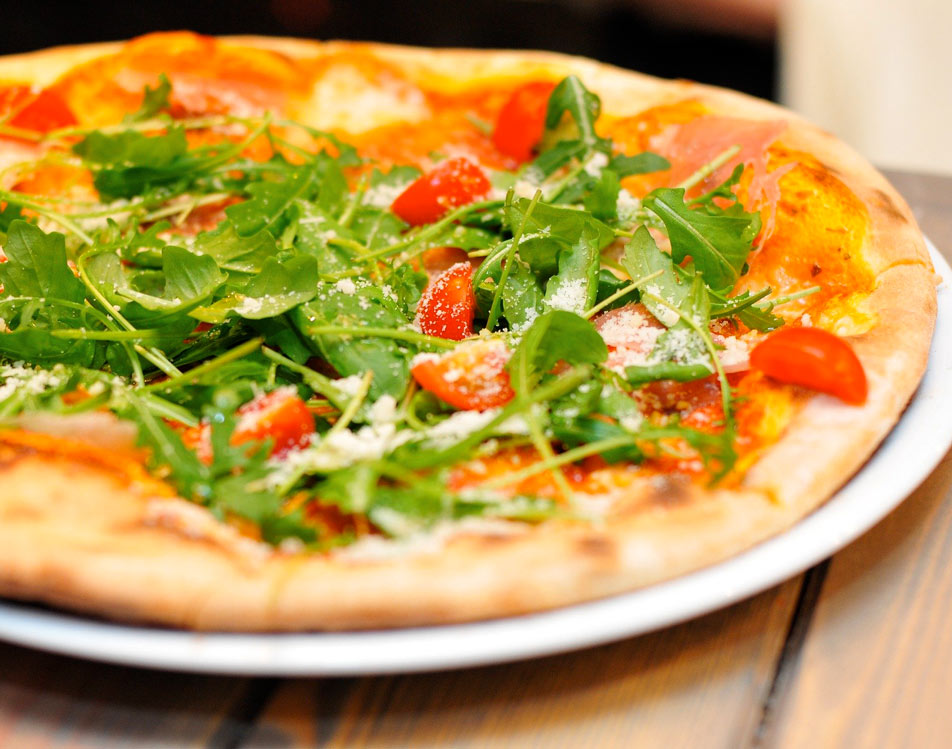 Catering at the campsite
To quench your thirst or to have breakfast, you will find a bar licence 4.
The service restauration offers home-made ice creams all year round. Take away dishes : pizzas, salads or fries, or settle down at the restaurant to enjoy the evening menu in the evening or a meal a la carte in June, July and August.
The bread delivery can be booked the day before for the next day. You can have your baguette, elaborate breads or croissants and pastries on site.
A small grocer's shop with local products is at your disposal.
The reception, the bar and the restaurant also comply with accessibility standards, everyone can drink and eat.
You will find shops nearby : supermarket, bakeries, banks, pharmacy, news… 3 km away in the village of Saint-Paulien. We will show you the different shops in the surroundings.
WiFi Experience
Wifi on holiday YES!
To give some news to friends, to answer family invitations, to send a picture of the youngest exploring the river with his net lent by the campsite…
At La Rochelambert campsite it's possible and easy: WiFi is present, free and unlimited in the area around the reception.
WiFi on holiday to watch videos of cute cats instead of watching the natural environment NO!
WiFi on holiday to be overwhelmed by requests from work colleagues who all have a "little something to ask" NO!
WiFi on holiday to let yourself be whisked from Instagram account to Instagram account when you could have been talking, chatting and playing with "real people" NO!
WiFi on holiday to find children and teenagers glued to their screens when they could have been taking part in the kids' club or exploring fortresses in the Haute-Loire NO!
Come and experience a disconnection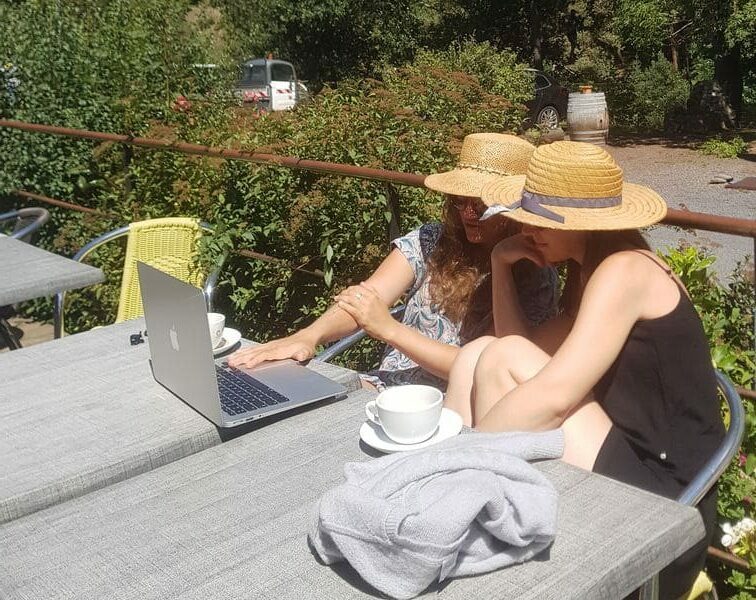 Discover our restaurant and activities