Restaurant and bar in Auvergne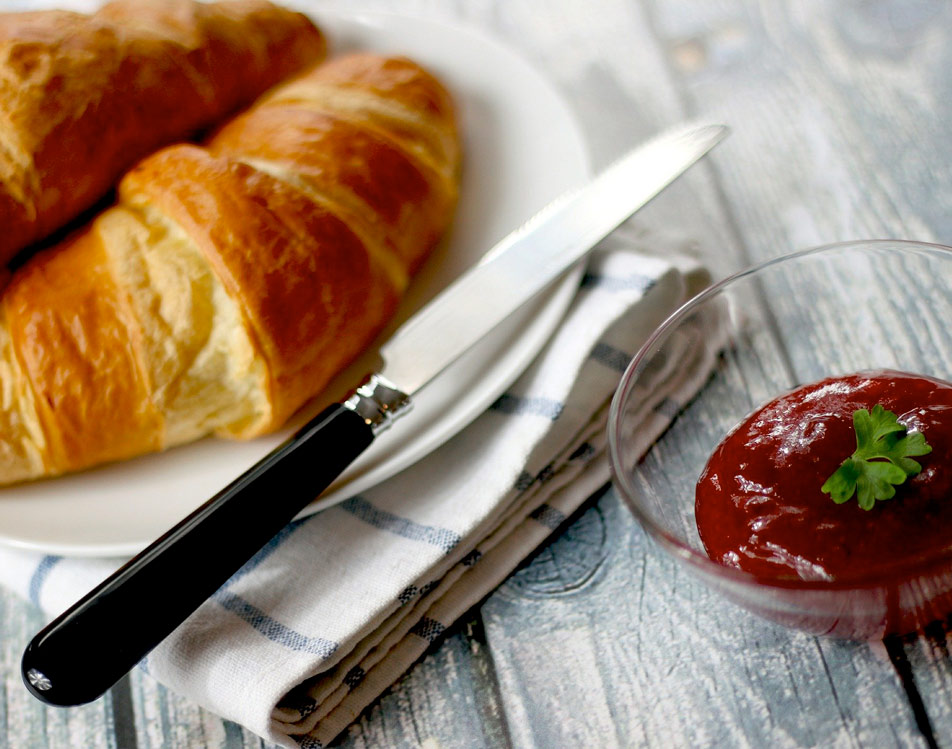 The bar at the campsite in Saint-Paulien
The licence 4 bar is open all season during reception hours: from 8.30am to 12pm and from 2pm to 7pm in low season and from 8am to 10pm in high season.
Here you can have a drink, eat home-made and local ice cream, have your breakfast ordered the day before or simply take advantage of the free Wi-fi. Children love to play in the squirrel's nest in front of the terraces while their parents take the time for an aperitif with family or friends.
Small plus : the mint of the « mojitos » is picked on the spot in front of you!
We have carefully selected organic wines and local beers and artisanal beers. We love them: we will be able to tell you all about them to guide you in your choices.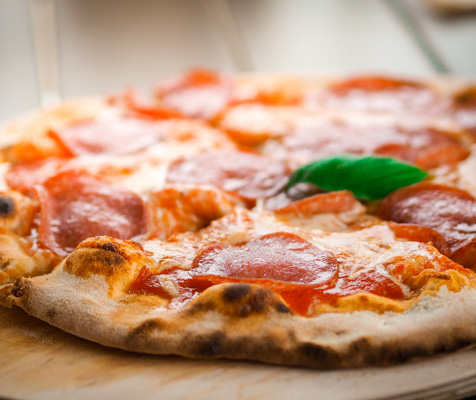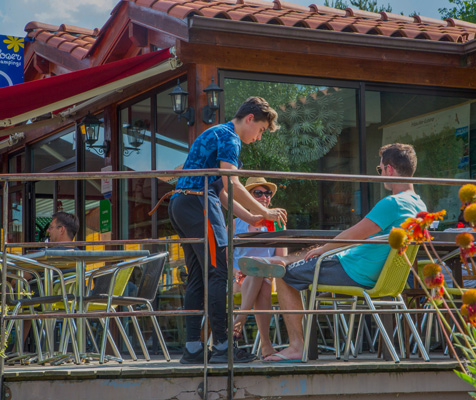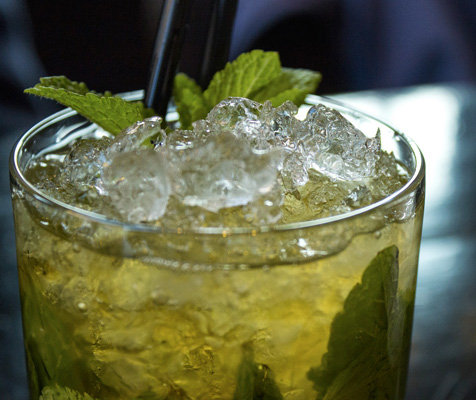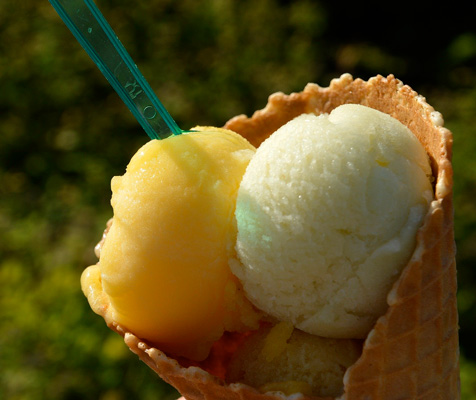 The restaurant at the campsite in Haute-Loire
The restaurant of the camping Rochelambert is open every evening in June, July and August.
Every evening you can order a formula starter, main course, dessert or let yourself be tempted by la carte. Salads, sandwiches, pizzas, butcher's cuts, homemade hamburgers, desserts: everything is made on the spot.
We propose on order take-away dishes : fries, salads, cold cuts or cheese board and pizzas. In a concern of sustainable development you will come with your containers or we will lend you a glass container.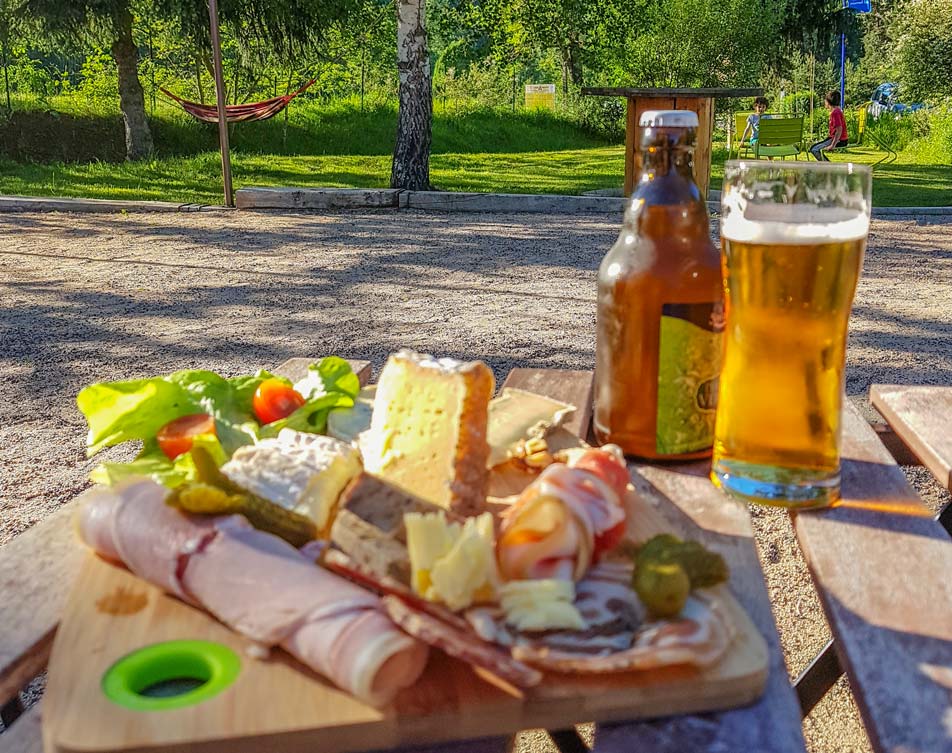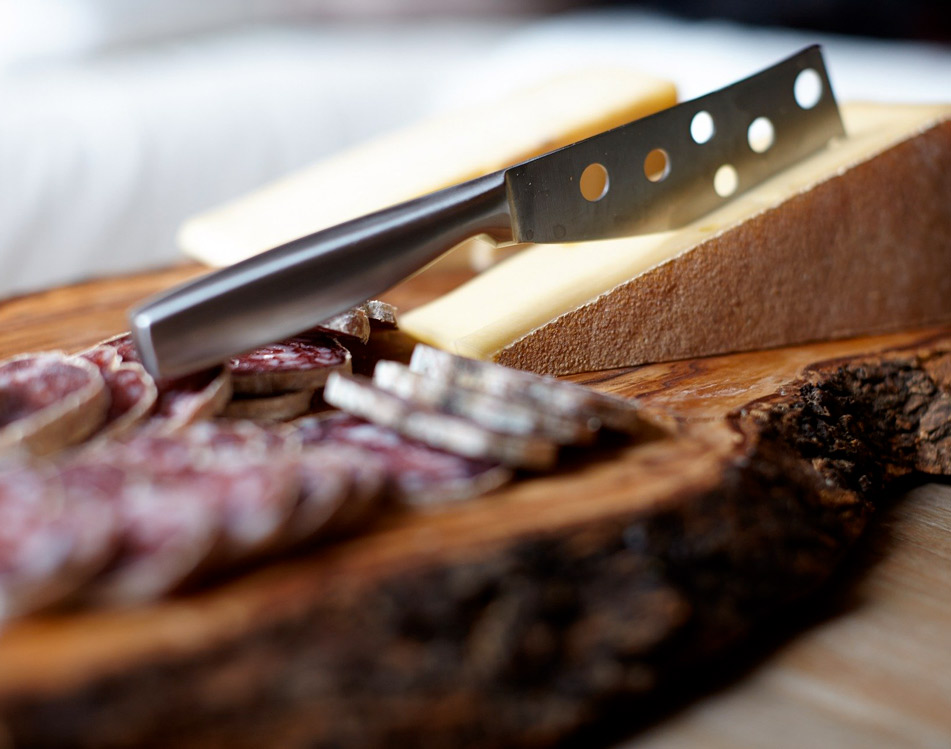 Gastronomic specialities of Puy-en-Velay
As far as possible, we prefer the short circuit and the bio products. We are proud to offer you excellent local products that our chef cooks for you. Knowing a region is also to meet its gastronomy, its products!
The organic eggs come from Mr Dumas' farm located 5 km away. The pork meat is raised traditionally and transformed into delicious cold cuts by the Torrilhon company. Mr Coffy, a golden farmer, provides us with the free-range chicken. The beef grew up in the meadows of the Haute-Loire. The seasonal vegetables are grown by David Besson without any chemical treatment less than 2 km away. The icecreams, the cheeses called « artisous », the Green beans du puy come from the Delphine Pays farm located 12 km from the Rochelambert campsite.
Discover our activities and services