Accommodation rental in Auvergne
Mobil-home Premium pool side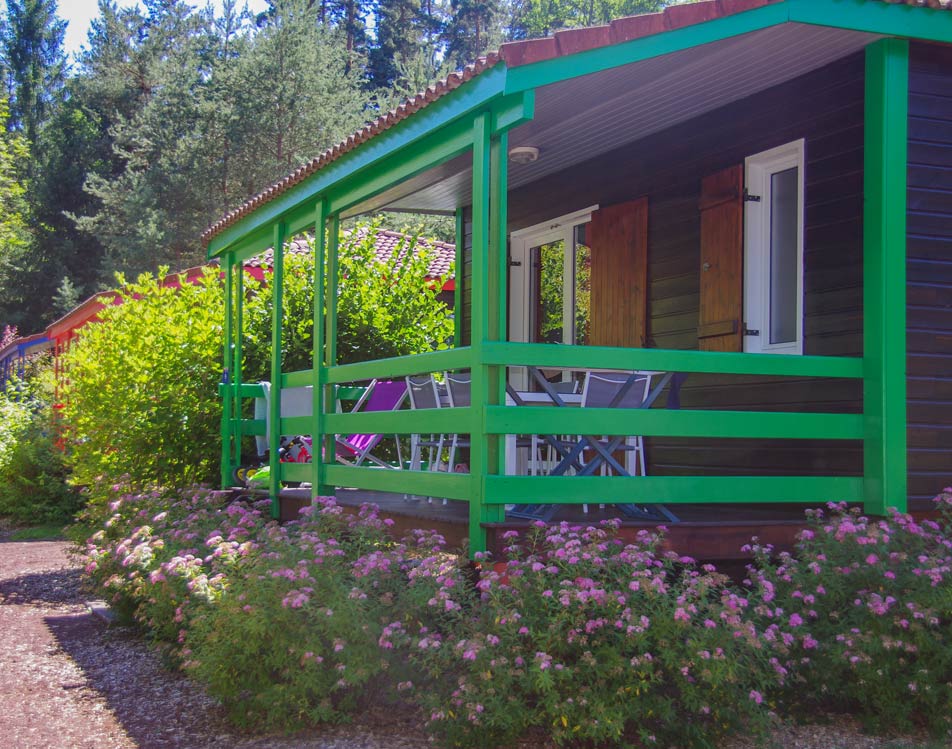 Come and live a nature experience and comfortable in our accommodation or placements in our campsite the Rochelambert. Choose a chalet, an atypical hut or a tent at small price. Our rentals are all fully equipped.
Our rentals adapt to all your desires. You can come as a couple, with family or friends.
Outside the very high season the green and blue cabins are available for overnight stay. The yellow cabanons have a separation with a small space with two bunk beds. The cabanons, these minis chalets for 2 to 4 persons use the sanitary facilities of the campsite.
Our Lodges Lodges with cloth look overlook the river. In addition to being shapely and atypical they are very well insulated and heated. We love the view from their terrace! You can enjoy it all season long.
The Marinas chalets and the Jade
If you are looking for a intimacy and a beautiful living space: the Marinas chalets located on top of the campsite are perfect for you. They offer for 6 persons maximum 30 m2 and 15 m2 of covered terrace. Four of these chalets are equipped with television.
The chalet Jade for 4 persons is quietly situated on the line overlooking the river.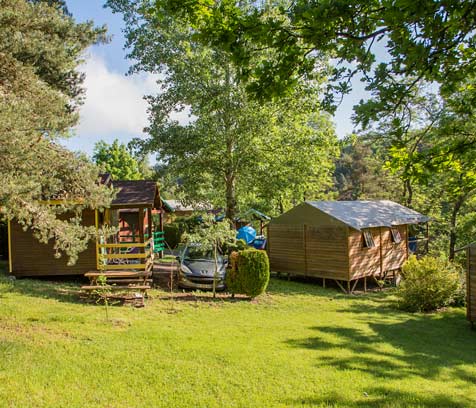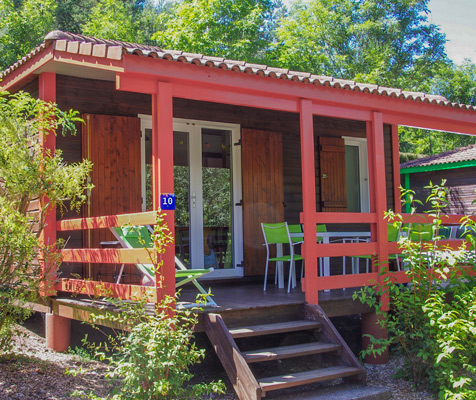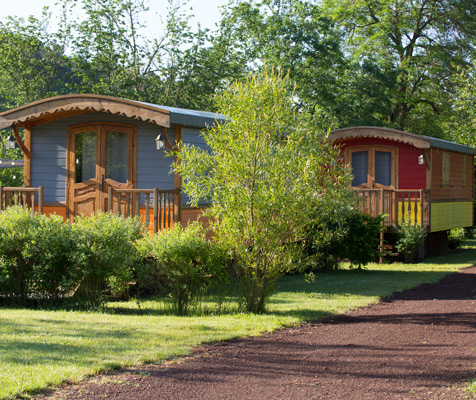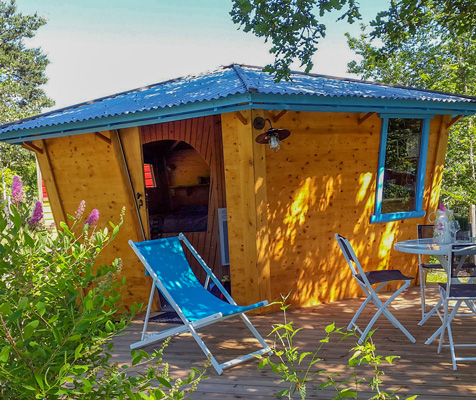 The original accommodations
Do you want an experience of original or atypical accommodation? You can choose between the cute Robinson hut, the original Trapper hut or a Velay caravan. They all have a terrace with nature view. All these atypical accommodations have sanitary facilities.
The nomad tents are available in July and August. They are fully equipped for sleeping and cooking. They depend on the campsite's sanitary facilities.
The latest of our accommodations is luxurious. Two bedrooms, two bathrooms and two toilets allow a family or two couples of friends to have their comfort. It is also equipped with a dishwasher and television. Its beautiful naturally shaded L-shaped terrace is 37 m2. It is located near the swimming pool. It is insulated so that it is not disturbed.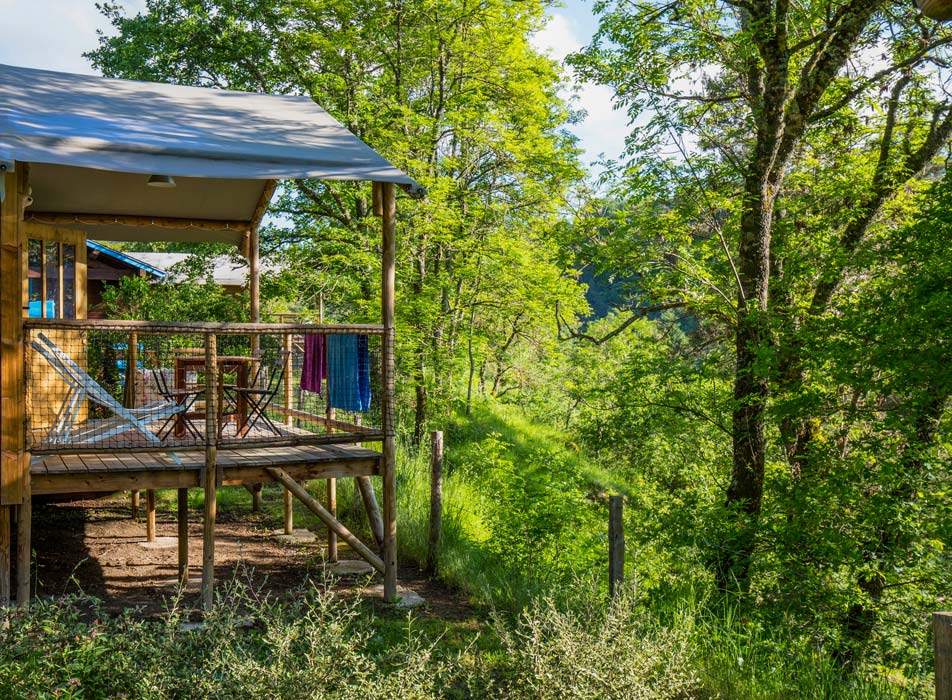 Find our pitches and rates